Hikari is a financial freedom fighter
Werner C. Duever -
May 10, 2023
I was so inspired by the efforts of one of my clients that I asked if I could write a blog about her successes. She agreed!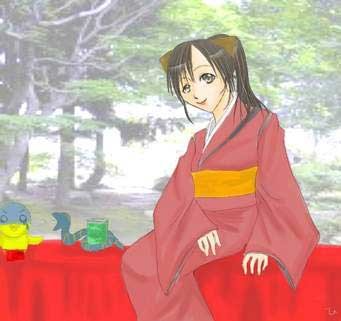 I was so inspired by the efforts of one of my clients that I asked if I could write a blog about her successes. She agreed!

To protect her identity, I asked her what name she would like me to use for her story. After considering a few options, she finally decided on using the name Hikari which means 'light' in Japanese. I thought this was an amazing choice of a name since through great determination, she lightened her financial burden.

Two years ago, Hikari approached me and asked for help with debt reduction. She was overwhelmed and experiencing a great deal of stress due to her poor financial situation. This continued for a couple of years, but each time we met she was feeling better about her finances.

Once she shared her financial information, we decided to put a debt reduction plan in place. Some of her debt was student debt, so we negotiated a payment plan with the government that better suited her budget. Some debt she took on was with a pay day loan lender and the rate was very high! This was a red flag and something that should be addressed right away. We tried to get them to lower their lending rate, but they didn't budge. Hikari and I developed a debt reduction plan and I suggested she target paying down this pay loan as quick as possible.

In the process of paying down her debt, I suggested Hikari start creating her own emergency fund with a TFSA as she had nothing in place. Before we met, when an emergency happened, she had to keep using credit for the unexpected expenses. I knew she had to build up an emergency fund to prevent her from spiralizing into more debt.

In addition, Hikari listened to me when I asked her to put a security plan in place to protect her income in case of an illness or disability. She applied for her own individual critical illness and disability insurance. As a young single person this was very important. If something ever happened to her, having this protection in place means she would still be able to pay her bills and support herself while she recovers. She also added an individual health plan since her employer did not offer it. I was very impressed by her desire to implement a solid financial security base to protect her earning power and her ability to continue to grow her wealth.

When Hikari and I recently met, and she told me she completely paid off her pay day loan and was on track to be completely debt free this year. I was overjoyed for her and we high fived! Her plan is to increase her monthly contributions to her TFSA once all her debt is paid.

Hikari is very passionate about financial independence, and because of her great efforts, we're now implementing a plan to help her accumulate enough investments to provide an income stream to pay for her necessities. Because she needs $30,000 per year for her expenses, she will have to save $750,000. With her present savings strategy she is on track to be financially independent at about age 55.

I love stories like Hikari's because I know the great joy she will experience saving for financial independence and achieving it some day. On her journey to reaching this milestone, I encouraged her to celebrate along the way. The journey can be a good one as she realizes how close she is to financial independence and not having to work for a pay check.